North Sails X Maserati MC20 Cielo Collection
MC20 Cielo Capsule
Inspired from the sensational MC20 Cielo, this new capsule collection is a manifesto of performance and endurance for the audacious.
The MC20 Capsule Collection merges the pioneering vision of North Sails and Maserati: a stand-out collection of outerwear that draws on advanced engineering, a passion for performance and an obsession for detail. Designed for superlative comfort, the apparel is crafted from high-quality materials of recycled and organic fibers, available in the exclusive Acquamarina color.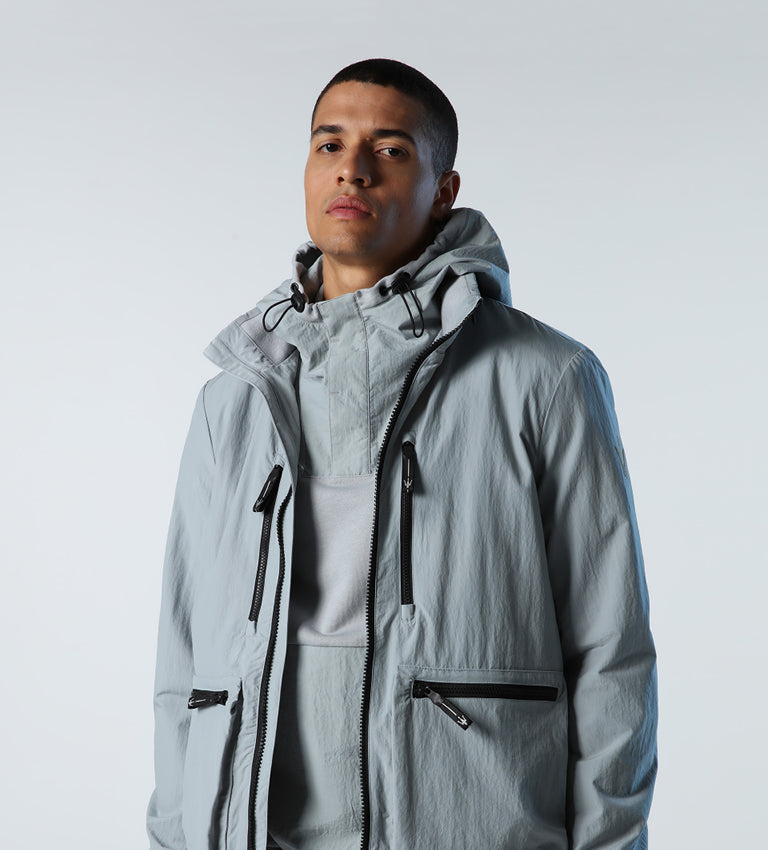 Inspired by the shades of the ocean and the unstoppable energy of its currents, the collection reflects the desire for innovation that unites North Sails and Maserati, sharing the continuous research to make their products always performing and unique.